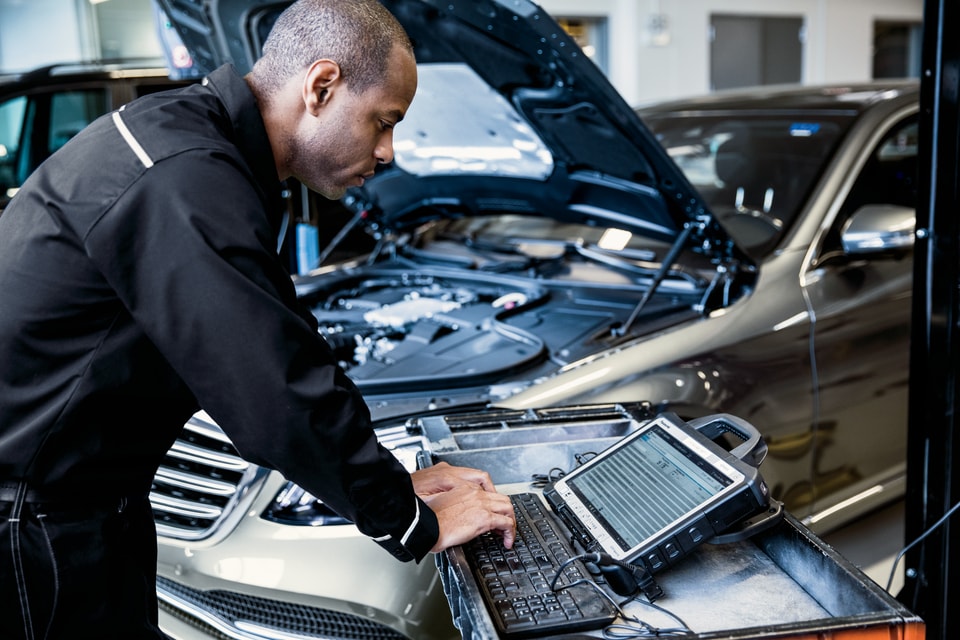 Service Your Mercedes-Benz with Our Expert Auto Technicians in Hendersonville, TN
Are you a Nashville driver who is searching for reliable auto service and repairs near Brentwood and Mount Juliet? If you want what's best for your Mercedes-Benz coupe, sedan or SUV, our certified team of auto technicians here in Hendersonville know exactly what's right for your vehicle and provide a professional touch when it comes to your next service and maintenance date. But why choose our dealership's service center for your Mercedes-Benz needs?
Professionalism and Timely Service for Your Vehicle Investment
For Gallatin Mercedes-Benz owners who are seeking timely work for their next service date, rest assured that our professional service team is on standby to serve your car with nothing short of excellence. We cover all the maintenance essentials and even repairs for your vehicle and when you visit our auto service center in Hendersonville, expect to receive proper services such as a basic oil change and filter replacement, transmission flush, battery replacement, brake repairs, tire rotations or replacements, and parts or aftermarket installations!
We provide it all for our luxury car owners and expect our service team to inspect and thoroughly test your vehicle's functionality before handing back your car keys. Our certified Mercedes-Benz mechanics go above and beyond to ensure your vehicle is road-ready for the Tennessee roads and weather elements and you can count on our dealership to go the extra mile when your vehicle readiness is involved.
Service or Repair Your Mercedes-Benz at Our Bosch Service Center in Hendersonville, TN!
We maintain all Mercedes-Benz models from the S Class, C Class, GLE, GLC, and many more! When you're vehicle is in-need, give our service center a call at (888)494.0129. We'll get your vehicle into our state-of-the-art auto center as soon as possible, and we look forward to seeing you!
Schedule A Mercedes-Benz Service Appointment